A YOU Travel Guide to Rotorua & Taupo 🏞🧖🎣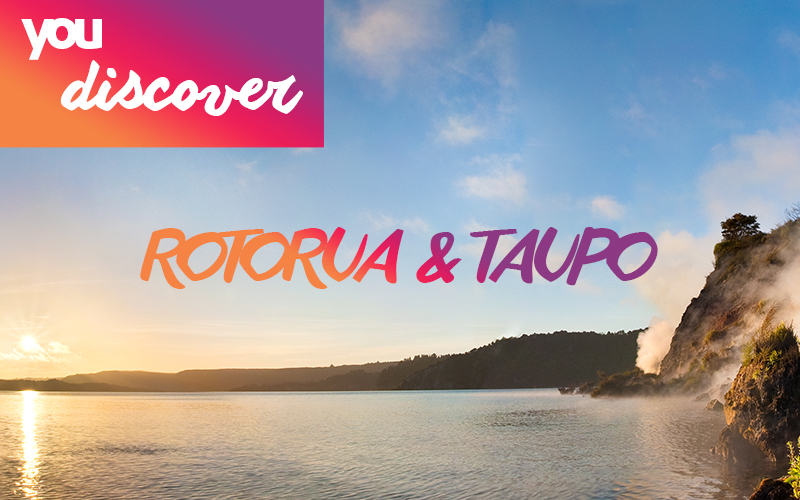 Welcome to your first edition of #youdiscover where we hope to inspire you to see the world, to discover a new culture, a new cuisine, or simply to discover your own backyard. When this is all over, you may feel like a change of scenery and a break from your lockdown routine! There are so many amazing places to explore in our Aotearoa and over the next few weeks we are hoping to showcase some of those hot spots.
Although you may only book your international travel with us, we can also book your flights, accommodation and sightseeing for closer to home. We'll give you local tips, save you time and provide you with the same exceptional service.
We'll start with Rotorua and Taupo, both offer lots of exciting activities and a range of luxury lodges or cosy retreats. Here are some of our personal recommendations from YOU Travel agents.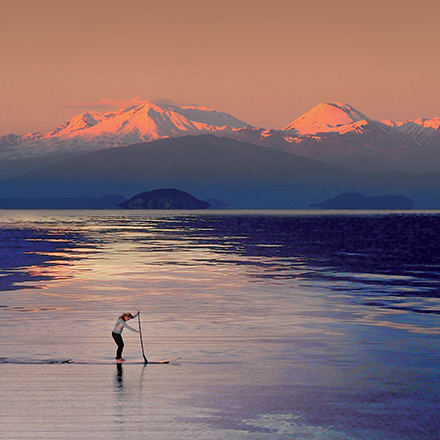 3 Day Taupo Getaway
Check out this itinerary for spending 3 days in Taupo (obviously we recommend longer!) featuring tips on where to stay, where to eat and more! Written by our very own Julie from YOU Travel Taupo.
Click here to read more!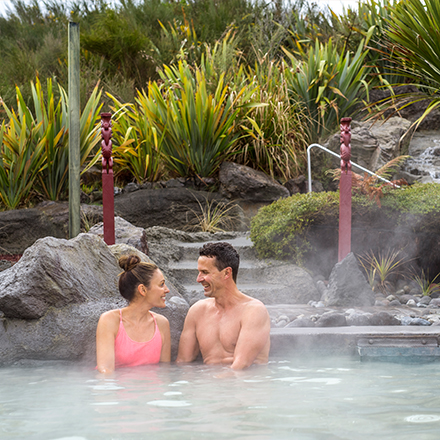 Looking to relax & reset?
Rotorua offers natural thermal spring waters and mineral rich mud, why not indulge in a wellness getaway at a local spa?
Finish off your day with a stroll down Eat Streat, a new restaurant district in the heart of Rotorua.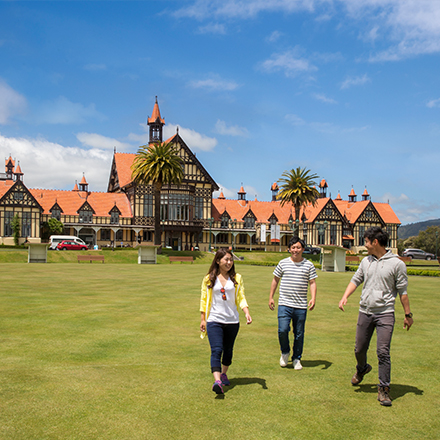 Family fun & culture...
Rotorua is known for its fascinating geothermal activity. Visit Wai-O-Tapu, Whakarewarewa, a living Maori village or the Buried Village of Te Wairoa, where stories of the Mt Tarawera eruption come to life.

The best secret spots from YOU Travel Experts
Follow a picturesque walk around the crystal clear waters of the Blue Lake. Keep an eye out for rainbow trout! -
Jeryl, YOU Waiheke
Feel the water spray as you take a stroll around the Huka Falls -
Jason, YOU Westgate
Feast on a traditional Hangi cook-up after a night of culture -
Connie, YOU Hamilton
Wander up to the Te Puia lookout in Rotorua, a walk through redwood forest with views out over the town and lake, and see the steam rising from the geothermal wonders -
Tina, YOU New Lynn
For the best family fun, ride the gondola and the luge! -
Chris, YOU Mairangi Bay
Visit 2 Mile Bay Sailing Club which sits over the lake, famed for wood fired pizzas and live music -
Julie, YOU Taupo

The famous Redwoods Treewalk now offers a night walk through the trees surrounded by lanterns; a truly magical experience!
Eat Streat in Rotorua is a foodie haven and a great spot for al fresco dining with a range of amazing options. We recommend Atticus Finch, a metropolitan bistro with delicious meals designed to share.
Did you know the Chateau is only an hour's drive away from Taupo? It offers a wonderful High Tea and access to the new Sky Waka Gondola to the top of Mt Ruapehu.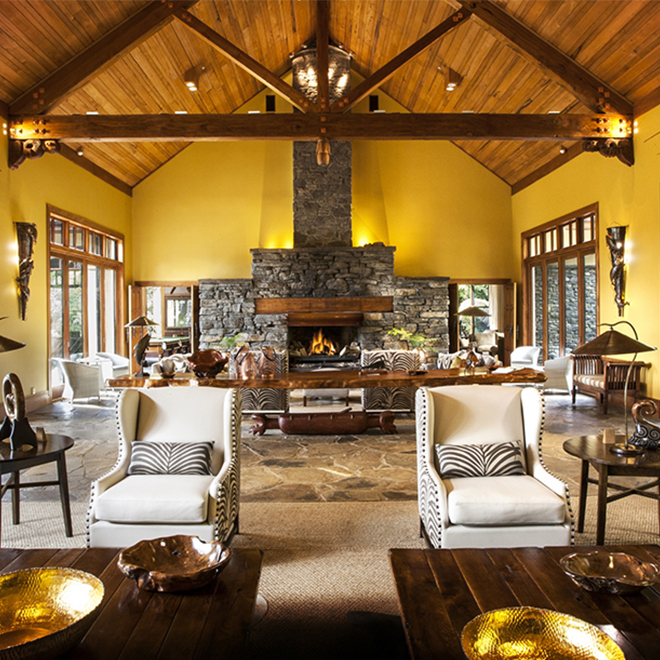 TREETOPS LODGE & ESTATE
Stay in an award winning 5 star lodge nestled in 2500 acres of native forest. It is a nature lovers sanctuary and the perfect spot for trout fishing. If you have a special anniversary or birthday coming up this is the perfect spot!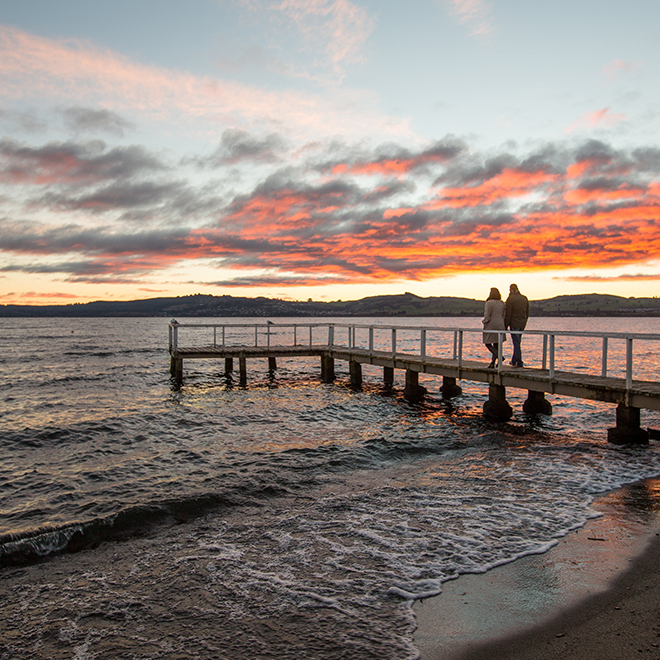 Taupo
MILLENNIUM HOTEL & RESORT MANUELS
Millennium Hotel, Taupo offers uninterrupted views of the magnificent lake and mountains. The resort has been artfully decorated to create an air of glamorous elegance. Just minutes away from all the attractions including a golf course.


Ready to discover New Zealand?
Click here for our best deals
Be the first to receive these great deals and
subscribe today!
Image Credits(Top left to bottom right): What to do - Whakarewarewa Living Maori Village; Taupo Getaway - Destination Great Lake Taupo;'Hells Gate' and'Huka Falls' - Fraser Clements, Tourism New Zealand; Rotorua Museum - Vaughan Brookfield, Tourism New Zealand; Redwoods Treewalk - Bill Hedges & Jason Stratford; Millennium Hotel & Resort - Destination Great Lake Taupo