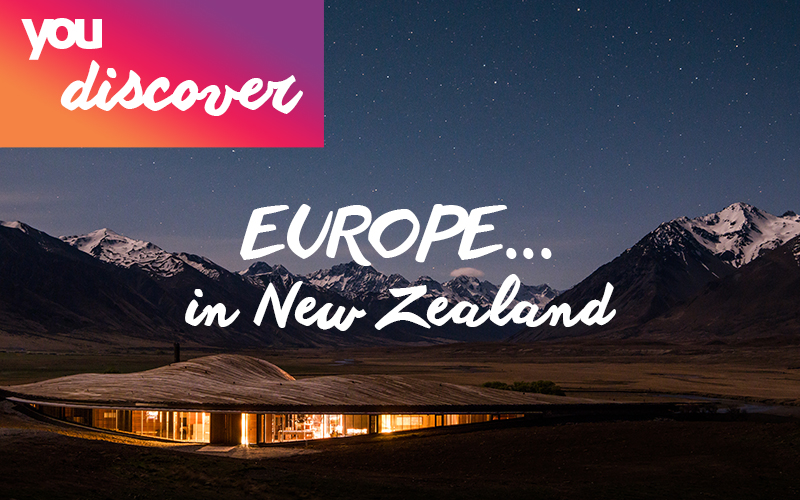 You've dreamt of visiting Europe during summer. To relax in the beautiful mediterranean heat, discover new food, and explore new places. But the European highlights from the Med to the Highlands are all waiting to be explored as soon as you are, just smaller and much closer to home!
These are the best of Europe, but in New Zealand!
Gorges du Verdon, Côte d'Azur
HOKITIKA
Stunning greenery hugging crisp white rocks and meeting bright blue water. You've wandered over an impressive bridge to see natures beautiful blue-hued water sweep the sides of the gorge, but you're not in Côte d'Azur in France, you're at the Hokitika Gorge!
Edinburgh, Scotland
OTAGO
You're after a holiday indulged in rugged landscapes, watching sturdy seas batter the coastline, discovering history of castles and cathedrals, and washing down some hot pub food with a nice cold beer. Sound like Edinburgh in Scotland? Well it's Otago, and it's all here waiting for YOU to explore.
Geothermal Iceland
ROTORUA
Relaxing in hot springs, admiring natural hues like no other from mineral-rich soil, discovering multiple geysers and ignoring the sulphuric smells. You could be in Iceland… but you also could be in Rotorua! Our very own geothermal wonder, a Kiwi tourist town quite far away from the Arctic Circle.
Cappadocia, Turkey
PUTANGIRUA PINNACLES
Find yourself immersed in expansive views of awe-inspiring pinnacles, leaving you in wonder about nature. This isn't in Cappadocia though, this is as Kiwi as it gets! Famed by Lord of the Rings, Putangirua Pinnacles in Wairarapa give you the same wonderous feeling of Turkey, but much closer to home!
Ready to discover New Zealand?
Click here for our best deals
Be the first to receive these great deals and
subscribe today!
Image Credits: (Top left to bottom right) Header Image - The Lindis, Tourism NZ; Hokitika Gorge - Jack Austin & George Clements, Tourism NZ; Dunedin - Dunedin NZ; Rotorua - Rotorua NZ.