Out on the ocean, exploring sand dunes & discovering fine dining 🌊🍷
Summer Series: Northland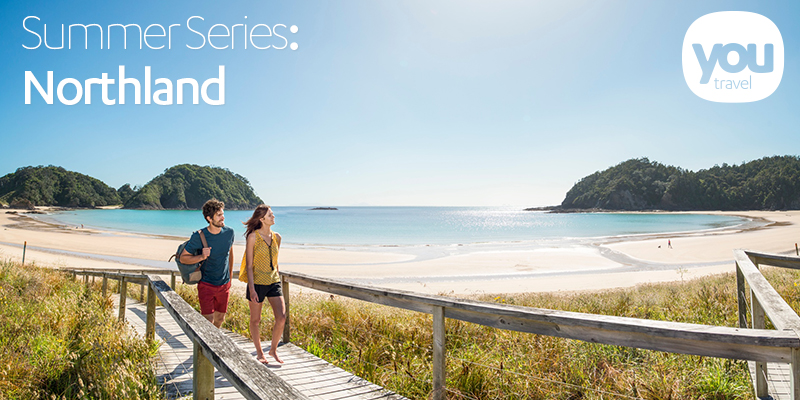 Find yourself relaxing in the Islands this Summer, discovering sand dunes and reconnecting with diverse nature parks. It sounds foreign, but it's right in our backyard… Northland!

Home to subtropical forests and beaches, stunning wineries meeting colonial-styled towns, and the very top of NZ with the famous Cape Reinga lighthouse - Northland has an activity for every traveller. Whether you're relaxing on a roadie or out to discover the history that makes New Zealand unique, you will find it here!
Take a look at our Summer Series guide below, and we are sure you'll be planning Northland as your next Kiwi adventure.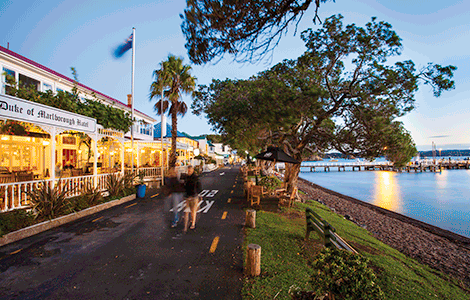 Bay of Islands
The name speaks for itself, a Kiwi paradise surrounded in crystal blue waters lapping more than 140 subtropical islands! Known for all things sea-life, from big game fishing to snorkelling amongst the colourful wildlife, this is a great Summer holiday destination.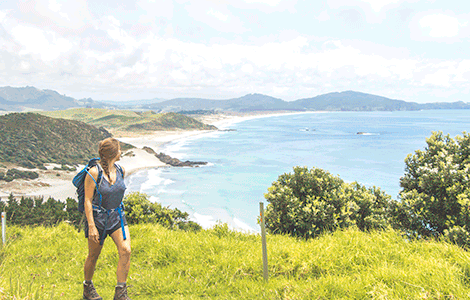 Whangarei Heads
If you're looking for a Northland drive showcasing dramatic mountains into the beautiful sea, then a tiki-tour around Whangarei Heads is for YOU! Fancy a bit of physical activity? Put on those hiking boots and climb up Bream Head Scenic Reserve where you'll be rewarded with an outstanding coastal panorama.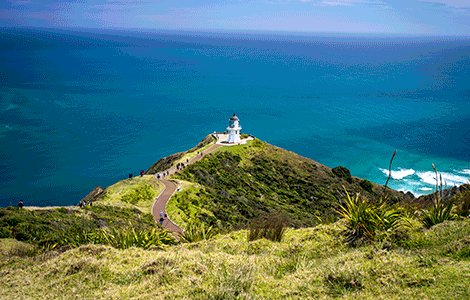 Twin Coast Discovery Highway
Put your windows down and cruise the Twin Coast Discovery Highway, exploring Kaitaia, Ninety Mile Beach and Te Paki Sand Dunes, ending at the beautiful Cape Reinga. Enjoy the coastal roads of Cable Bay and Coopers Beach, taking in Whangaroa harbour and endless bays on your way to Kerikeri & the beautiful Bay of Islands.





Get out on the ocean this summer with a range of water based activities and transport options in Northland! Take a scenic car ferry from Paihia to Russel, dive around the Rainbow Warrior set amongst beautiful sea life, relax onboard kayak or paddle board, or go out fishing and bring back a Snapper for dinner - there's an option waiting for YOU!




Relax in luxury, reconnect with nature and discover history when you indulge in one of these premium properties.





Eagles Nest, Bay of Islands
World Class Villa + Exclusive Hole in the Rock landing
Your scenic heli-tour takes you from your luxury villa to step on top of the iconic Hole in the Rock! With a bottle of Louis Roederer Champagne on arrival and daily fresh fruit, you won't want to leave





Te Arai Lodge, Wellsford
Experience the best of luxury lodging, fine dining and relaxing at this boutique, family-owned and operated accommodation. Each night you will be presented a 4-course garden-to-table dinner as part of your stay.




Fresh caught fish is best in Northland, with the local spots earning themselves awards from fine dining to the best Fish and Chip shop in the country! Here's our top picks of where to eat.


Mangonui Fish Shop, Far North
The world famous Fish & Chip shop is known for it's awards, and one visit to sit over the very water that your meal has come from whilst enjoying fresh food and cold beer - you'll soon see why it's so famous.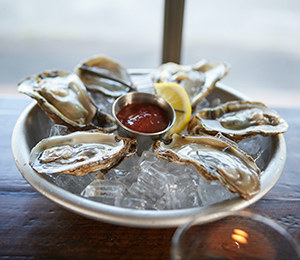 Tipsy Oyster Tapas & Bar, Paihia
You can't pass through Northland without trying Oysters, so the best place has to be a restaurant dedicated to them! From fresh to flavoured, to eat or to drink, Tipsy Oyster Tapas and Bar have it all.




Sage at Paroa Bay Winery, Russell
Outstanding views and exquisite tastes are just some of what you can expect at Sage. Set amongst the beautiful views of the vineyard, the menu provides a wide variety of meats and vegetables to enjoy.


Contact us today for our best Northland deals!
Be the first to receive these great deals and subscribe today!

Image credits: Header Image: Alistair Guthrie, Tourism NZ; Whangarei Heads: Northland NZ, Sarah Orne, David Kirkland; Bay of Islands: Northland Inc, Northland NZ; Out on the Ocean: Fraser Clements, Adventure HQ, Alistair Guthrie; How to travel: David Kirkland; What to eat: David Kirkland; Summer events: Alistair Guthrie.