Whitianga has it all for your next family holiday! Sun, surf and relaxed beachside vibes in this relaxed town on the east coast of the Coromandel. As you stroll through the vibrant town centre you will enjoy local boutique shops and see the work from incredible local artists that reside on the Peninsula.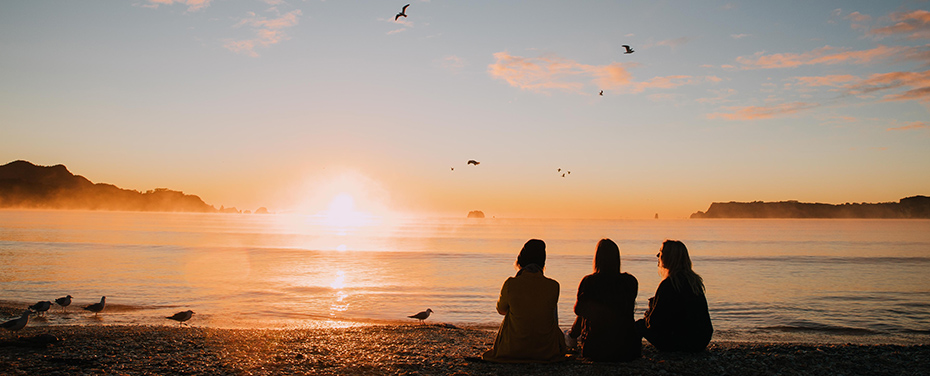 Credit: @polkadotpassport
There are a range of exciting activities for the whole family to do in this town. You can visit the Bike Park, go fishing off the wharf or simply relax on Buffalo Beach with fresh fish and chips. If you love markets, you have come to the right place! There are new Night Markets with late-night shopping, local musicians and street food stalls. On Sundays, there's a Whiti Village Market with local produce and creative goods, and from December our central market will open again!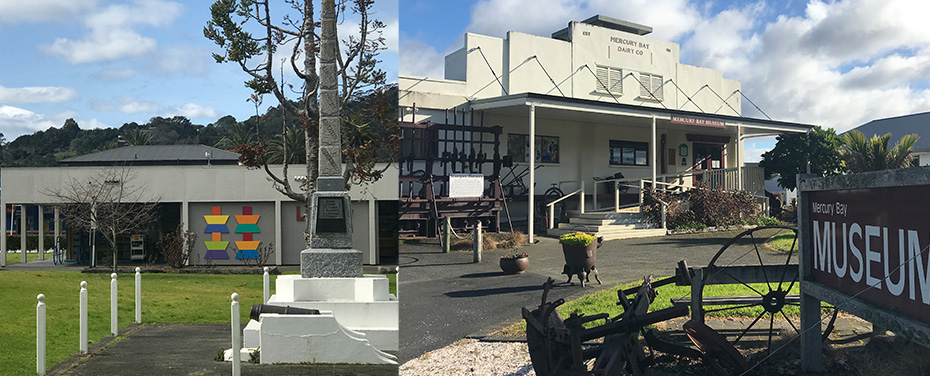 This year, we have "Seafood on a Plate" from 12 - 20 September with a number of great restaurants on board offering fresh scallop and seafood dishes. The school holidays is also a great time to visit with fun options for the kids with Treasure Hunts, fishing and golf competitions!
In March, make a date for the Art Escape held annually when local artists open their workshops and studios to show us their inspirational and original works. Here's your chance to interact with these gifted potters, sculptors, jewellers and artists who are so creative.

Here are some more amazing activities for you to experience!
- Make the most of the ocean. There are daily fishing trips or Game fish charters, enjoy sailing on the beautiful schooner "Windborne" or take a boat trip to see dolphins or orcas, view famous Cathedral Cove and see the stunning beaches and coastline of the Coromandel Peninsula.


Credit: The Coromandel | www.thecoromandel.com
- Delve into Maori history. Waka tours provide our authentic Maori history with their local guides from Ngati Hei iwi.
- Explore the beautiful beaches Take a short ferry ride from Whitianga Wharf across to Ferry Landing where there is a shuttle bus service to our other stunning beaches. You must also dig your own pool at our world famous Hot Water Beach renowned for the hot water that bubbles up in the sand.

Credit: The Coromandel | www.thecoromandel.com
- For the kids Take a day trip across to Coromandel township where adults
and children alike love riding on the Driving Creek Railway or there's the thrill of the new Coromandel Zipline.
- For the adults Join Go Kiwi "Hip, Hop and Vines" trip from Ferry Landing, stopping at Mercury Bay estate vineyard for wine tasting and nibbles, then on to either Hot Water beach Brewery or the Pour House at Hahei for the local hops (or just another wine), finishing at the historical Coroglen Tavern.

Image Credit: Go Kiwi

- Taste a custard tart! There are a wide range of cafes and restaurants, try Blue Ginger, That Curry Place, Dino's, Sabys Kitchen plus many more great eateries. Make sure you stop at Colenso Café, try a Custard tart or take home a loaf of Sourdough bread, so good!
- Visit the world-famous "The Lost Spring" which takes all your cares away with its relaxing hot pools and Spa facilities.
So why not come and meet the friendly locals and make your next holiday one at the beach!

Words by Monett Johnston, YOU Travel Whitianga