Keeping the family entertained at home is hard enough, let alone figuring out how to keep them all happy while on Holiday. Luckily, Queenstown has so many activities and attractions to keep the whole family entertained – even the big kids!

If you are heading to this winter wonderland for some skiing over these school holidays, there may be days where skiing is not on the cards, so we have put together some ideas for you to consider to assist with keeping the family entertained so you can take advantage of this gorgeous adventure playground.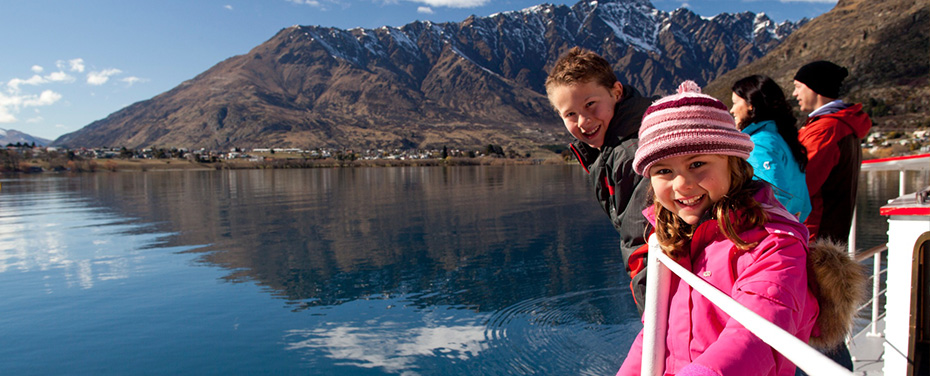 Cruise on Lake Wakatipu. Credit: Destination Queenstown
No trip to Queenstown is complete without at least taking in one of the "Big 3"
Taking a trip across to Walter Peak on the 108 year old TSS Earnslaw is a must. This stunning steamer is the only one of its type still operating in the Southern Hemisphere. The 45 minute trip across Lake Wakatipu sees you arrive at Walter Peak Station, where you can enjoy a working farm show or tuck into an extensive Gourmet BBQ lunch or dinner, featuring sumptuous local meats and produce.


TSS Earnslaw. Credit: Destination Queenstown
Fun for the entire family is taking the Skyline Gondola ride up to Bobs Peak and challenge the whole family to some Luge races. Once done, treat the winner to some Jellybeans from the Jelly Belly store while Mum and Dad enjoy a cheeky Central Otago Pinot Noir!
Lastly for the thrill seekers venture out onto one of thrilling Jet boat rides on the Shotover or Kawerau rivers!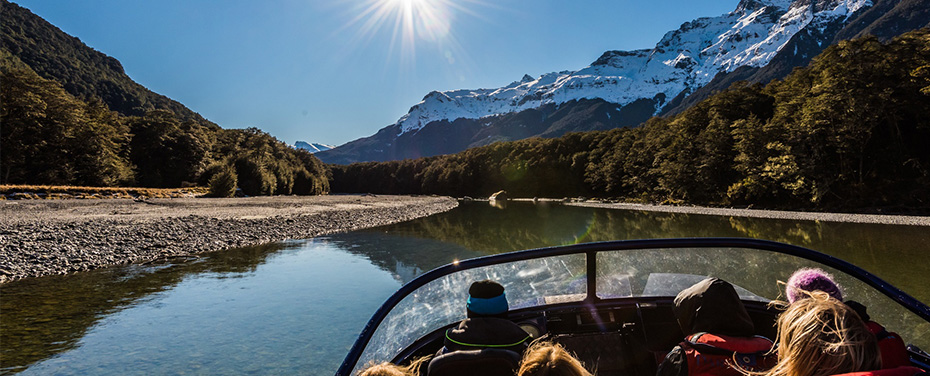 Jet boating on the Dart River. Credit: Destination Queenstown
Some little hidden gems in downtown Queenstown; - there is no end to Family-friendly activities – the Time Tripper, Odyssey Sensory Maze, Thrillzone, and Escape Quest are all within a 5-minute walk of each other. Not to mention the "world famous in New Zealand" Ferg Burger, Devil Berger and the Remarkable Sweet Shop!!
One of our favourites is the Kiwi Birdlife Park – home to over 20 native species of wildlife including Kiwi, Whio, Skinks and Tuatara… and a fantastic Conservation show, a must do!
A 20-minute drive away is Arrowtown, one of the most beautiful historic towns in New Zealand. Here you will find a real hidden gem – the Lakes District Museum - recognised as one of New Zealand's leading small museums. The museum has a strong hands-on focus, presenting an authentic picture of early Maori life and the harsh pioneering days of the European settlers and gold miners through working displays.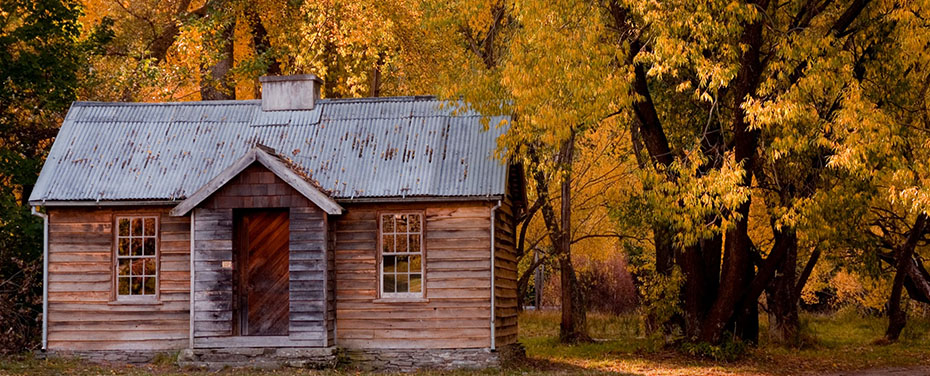 Arrowtown. Credit: Destination Queenstown
Click here to see our latest deals to Queenstown
Contact your local YOU Travel store for the latest deals to Queenstown.
Words by Kylie Oyler, YOU Travel Head Office