Visiting NZ as part of Auckland's American Express Restaurant Month, Australian chef and restauranteur David Thompson took time to explain his favourite places in Bangkok, a city he has lived in for more than 30 years.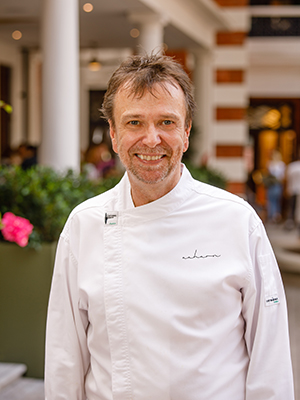 Tell us about Bangkok's local food specialties?
You can walk into various areas and there's various specialties. There's little India, Chinatown and of course Thai street food. Bangkok has an array of different kinds of food, it is a cosmopolitan city and that is reflected in the food you can find within the city.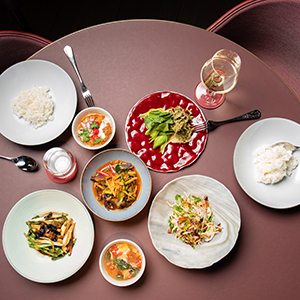 Which are your top restaurant picks in your destination and why?
My favourite types of food are noodles, noodle soups in particular. You'll find a noodle shop at almost every corner of varying degrees of quality. It's hard to have a bad meal in Thailand, but it's also increasingly hard to have a great meal at times – but there are still some wonderful places, restaurants, street foods.
It's hard to choose, I get bored with grand restaurants now and I prefer eating on the street, looking for street food. Usually, the best places are rather hard to find. There is this great oyster omelette place in Chinatown (Plaeng Nam Road near the intersection of Chinatown) and they have the most wonderful oysters. The oyster omelette has been made the same way for over 40 years. The oysters are stir-fried over charcoal and mixed in a batter and fried until it is very crispy. There are also some great noodle shops down in Chinatown, which as you can tell, is one of my favourite spots to go.
Of course, Bangkok now is ever-changing and with the modernisation of the MRT (train system), the city opens up and might change the way Thais traditionally eat. This is inevitable and also unavoidable but could probably mean a change in the traditional ways of living and eating as what the locals typically would.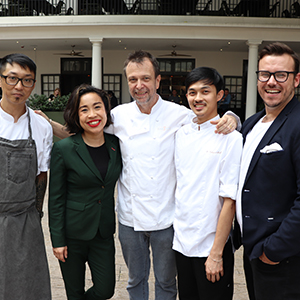 What are your favourite areas (region/suburb/streets) for food experiences and why?
Bangkok will always have a special place in my heart. In Thailand, Chiang Mai is also great for eating. The flavours, textures, and freshness of the spices and herbs is something truly unique and hard to come by in other parts of the world. Thais are the most wonderful and friendly people, they like eating and it shows in their food, what they have there is absolutely remarkable.
One of the places I enjoyed the most and was quite memorable was in Iran. I spent a month there with my partner, the food was fantastic, and the people were remarkably welcoming and generous in their hospitality. It is a very different world as to what the media portray, and report. Nonetheless, I've enjoyed the food there very much. It is so different and not what you'd expect, that I have found myself enjoying this very considerably.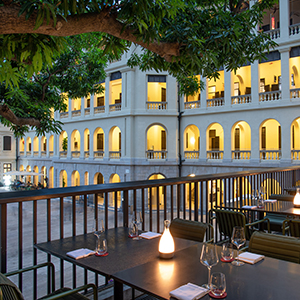 Click here to see our latest deals to Asia
About David Thompson: David Thompson is an Australian chef, restaurateur and cookery writer, known for his skill and expertise in Thai cuisine. He has lived in Thailand for more than 30 years. He opened his first restaurant, Darley Street Thai, in 1991 in Sydney, where it won Best Thai Restaurant by The Sydney Morning Herald, for eight consecutive years. He followed that up with another award-winning restaurant, Sailors Thai in 1995 at The Rocks, Sydney. In 2001 he made his name on the culinary world stage when Nahm, his restaurant in Belgravia, London was the first Thai restaurant in the world to be awarded a Michelin star within six months of opening. In 2010, he opened Nahm in Bangkok, which was listed as Asia's third-best restaurant in 2013, and one of the top 50 restaurants in the world. Thompson left the Nahm brand, which he had partnered with Como Hotels for 18 years, to concentrate on Aylmer Aaharn, his food group, which he co-founded in 2014, as a way to explore, promote and preserve Thai gastronomy. This business includes restaurant Aaharn in Hong Kong and the Australian-based restaurant group Long Chim – based on Thai Street food - with restaurants in Singapore, Melbourne, Sydney and Perth. When it comes to the food, Thompson is known to not shy away from presenting the full spectrum of Thai flavours. His menus are an assault of full on tastes: spicy, bitter, sour, sweet and salty. A signature menu offers a balanced selection of courses from vibrant salads to piquant soups and rich curries. Image copyright David Thompson.