On Regent Seven Seas Cruises every luxury is included, allowing you to just relax and enjoy all that's on offer. Regent Seven Seas offers a choice of five beautiful ships – Explorer, Navigator, Mariner, Voyager and the soon to launch Splendor – which have a stylish atmosphere and exclusive facilities such as the Connoisseur Club, spa, and casino. Regent prides themselves on being an all-inclusive cruise line – with flights, shore excursions, luxury wine and spirits all included in the price. As well as this, Regent boasts an exceptional guest-to-crew ratio, which guarantees passengers receive excellent care and personal attention.
Explore the world with 450 ports of call on offer. Our oceans offer life, colour and beauty while providing passage to the incredible wonders of our world. From music, history and the culinary arts to wildlife and adventure, there are wonderful memories to be created in every destination, whatever your interest. Whether it's exploring Africa's coastline or relaxing in the tropical paradise of the Caribbean, Regent has the ideal itinerary for you. Launching new and exciting journeys all the time, Regent Seven Seas Cruises travels to more than 450 ports of call across the world – where free unlimited shore excursions allow for immersive experiences.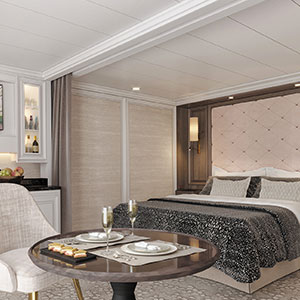 Seven Seas Splendor - Taking your cruise to a whole new level.
In February 2020, Regent will launch Seven Seas Splendor, a ship that takes luxury cruising to a whole new level. With 750 guests, the all-suite, all-balcony ship will join her sister, Seven Seas Explorer, in boasting some of the highest space ratios in the cruise industry – and will again elevate the industry standards for luxury travel with intricate marble, soaring ceilings, elegant design and authentic craftsmanship. The same discernment that went into the design of the ship was applied to the creation of her inaugural journeys, with a wide variety of destination-rich itineraries calling on iconic locations throughout the Caribbean, North America and the Mediterranean. Through unlimited free shore excursions, guests will have opportunities to explore renowned museums and famous landmarks on every voyage. The ship will visit highly sought-after ports of call such as San Juan, Barcelona, Cabo San Lucas, New York, Saint-Tropez, Portofino, Los Angeles, Corfu, Dubrovnik, Amalfi/Positano, and Cartagena. The cruise line's fares include all-suite accommodations; free, unlimited shore excursions; unlimited internet access; highly personalised service; exquisite cuisine; fine wines and spirits; prepaid gratuities; and a one-night, pre-cruise hotel package for guests staying in Concierge-level suites and higher, including free transfers from hotel to ship.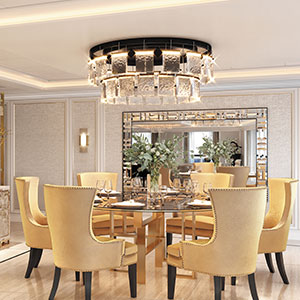 Head to the Mediterranean. Whether you love history, culture, natural wonders or fine cuisine, a Mediterranean cruise lets you experience something spectacular at every stop. A Regent Mediterranean cruise provides the quintessential experience – with calls on beautiful cities as well as more remote locations. Try a cruise like the 'Monte Carlo To Istanbul' itinerary, departing 16 September 2020, onboard Seven Seas Voyager. It visits the beautiful Greek Islands, and you can also plan a day trip to Capri – one of the most celebrated Italian islands – and explore enchanting Monte Carlo, with its wonderful combination of historical palaces and cathedrals, and modern casinos and nightlife.
Cruising is for travellers who want to visit many places without having to change hotels, and for those who want to see the world a little differently from the norm. All you need to do is choose what excites you the most – whether it's stunning fjords far from the crowds or famous cities built around ports and bustling with history and culture – and the YOU Cruise agents can help you choose the perfect cruise.
Click here to see our latest cruise deals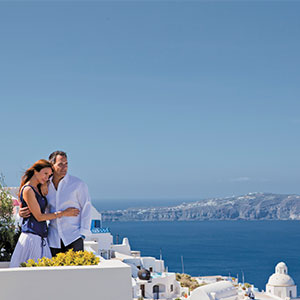 Blog & Image Copyright: MiNDFOOD Magazine (October 2019 Edition) & Regent Seven Seas Cruises