Visiting NZ as part of Auckland's American Express Restaurant Month, Chef, television presenter and author Shane Delia operates Melbourne's Maha restaurant, which is celebrated for its fresh, contemporary Middle Eastern menu. Shane shares his top picks for dining in Melbourne.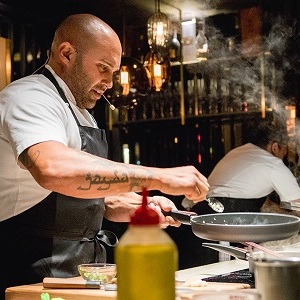 Tell us about Melbourne's local food specialties.
We are very blessed to live in Melbourne, we have such an interesting and diverse cultural mix of people that have left a long-standing impression on the city's culinary landscape. You can find everything from brilliant authentic Vietnamese, African, middle eastern and Indian cuisine to the highest of highs on the world food ledger.
When I need to take my family out for a GOOD soulful meal with great produce and flavours that everyone loves we dine at either Grossi Grill or Bistro Gitan. Both different cuisines, one being Italian and the other being French. But both possess the same family DNA and brilliance in hospitality. Guy Grossi and his family have been in the game for more years than I can remember and it is a very tight-knit family affair in their venues. And the same goes with the Reymond's. Jacques and his children are the epitome of French hospitality. I feel very lucky to call both families my friends.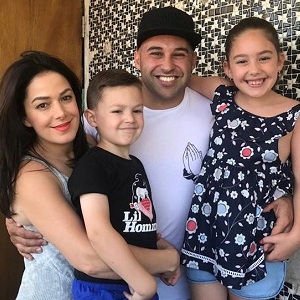 For something on the higher end I like to eat at Cutler and Co. I believe that Andrew McConnell has such a brilliant way of capturing the mood of Melbourne and bringing it to life in his own distinctive and flavoursome way.
What are your favourite areas for food experiences and why?
There is no doubt that Melbourne's Flinders Lane is the arterial vein for all that happens with food in Melbourne. So many of the best venues in Melbourne are either in Little Flinders or in alleys that dart off them. All the way up from my very own Maha on Bond Street all the way up to Spring Street where Ronnie Distasio new "cita" icon is crushing it!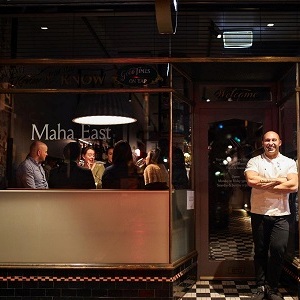 About Shane Delia: Creative Middle Eastern fine dining is how Melbourne's city centre restaurant Maha, is described. Opened in 2008, (and named after Chef and owner - Shane Delia's wife) the restaurant is renowned for its fresh, contemporary Middle Eastern menu with a cutting-edge style that has resulted in Maha earning One Chefs Hat in The Age Good Food Guide annually since 2009. Shane Delia is best known as the chef and owner of restaurants; Maha and his passion project, Biggie Smalls (a modern re-invention of a diner/kebab shop, served up to a soundtrack of 90's hip-hop) but he is also recognised as a television presenter, host of his own TV shows Spice Journey and Recipe for Life, author of cookbooks and a charity and brand ambassador. Shane is Maltese by birth and in 2018 was personally selected by the Prime Minister of Malta, to become a member of the Council for Maltese Living Abroad. (As part of the Council, Shane protects and promotes the rights and interests of Maltese living outside of Malta by providing advice to the Minister about foreign affairs). Shane considers himself Australian (with Maltese descent) but has always had a deep connection and love for the Middle East. It's in his bloodline – he's Phoenician (an ancient civilization located along the coast of the Mediterranean Sea stretching through what is now Syria, Lebanon and northern Israel). His wife, Maha, is Lebanese so they have got a strong affiliation with that part of the world – and clearly a love for their food!