Born in Chile and raised in Ecuador, Giulio Sturla travelled the world as a chef working in various establishments, including Spain's Mugaritz (ranked in the top 10 in the world), eventually making his home in New Zealand with his wife Christy around 9 years ago. Recently Giulio took part in Auckland's American Express Restaurant Month. He shares his top picks for dining in Spain.
If you had to choose, what is one of your favourite destinations?
San Sebastian in northern Spain in the heart of the Basque Country and is home to more Michelin starred restaurants than almost anywhere else in the world. San Sebastian is the only city in the world I've been to that truly appreciates the work of a chef. It's a culinary capital and I was lucky enough to live there for a year working for Mugaritz, and it's still one of my favourite places to go back to, to eat of course.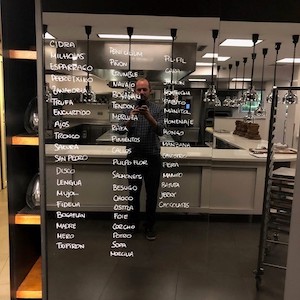 Tell us about your chosen destination local food specialties?
San Sebastian is a food paradise. Percebes is a Basque delicacy, which is a goose barnacle and one of the most dangerous foods in the world to harvest from the rocks on the coastline. San Sebastian is well known for pintxos which are the Basque Country's version of the famous tapa, and in San Sebastian you'll find many pintxos piled up on the counters of all bars. It's a small serving of a dish on top of a slice of baguette skewered with a toothpick holding it all together. It's a very fun and social way of eating out with friends, hopping from pintxo bar to pintxo bar trying out all of the local specialities. Because San Sebastian is on the coast, I definitely recommend eating as much local seafood as you can.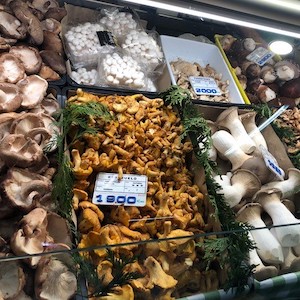 Which are your top restaurant picks in your destination and why?
Well, I worked at Mugaritz so I definitely recommend booking in a for a tasting menu which is a true food experience there, and it's a place that has inspired my cooking values and creativity from the beginning. Go to the old town of San Sebastian after 8pm and hit up as many pintxo bars as you can, like Borda Berri, A Fuego Negro, and La Cuchara de San Telmo. Most pintxo bars are really affordable and the style allows you to try many dishes. My favourite hidden gem is a spot right on the beach outside of San Sebastian called Elkano in a little village called Getaria. Here they just serve up local fish grilled fish right in front of you.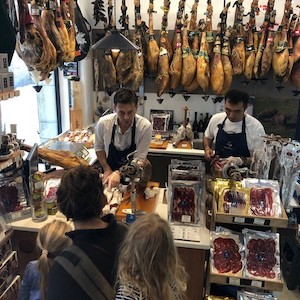 What are your favourite areas for food experiences and why?
San Sebastian is one of my favourite places to visit to eat because there are so many different areas for food experiences, like in the old part for pintxos with all the tourists to outside villages like Astigarraga where Mugaritz is and also all of the cider restaurants, another northern Spain speciality, where you pour the cider yourself from high up to aerate the cider, and obviously is super fun to do, try and keep your toes dry haha.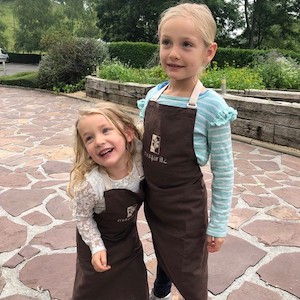 About Giulio Sturla: Roots restaurant can be found in the port town of Lyttelton – a 15-minute drive from Christchurch city centre. At Roots, they are all about the best seasonal produce that New Zealand has to offer – which is served up over a series of courses. The dishes they produce tell a story along with the beverages that accompany them, and their menu is ever-evolving to reflect mother nature. Foraging is an integral part of their restaurant culture. Much of the restaurant's produce is harvested from its own urban garden or sourced from farmers' markets and organics specialists. This is supplemented with foraged foods from Banks Peninsula. "There is nothing wrong with going for a walk and picking something fresh," says Giulio. "We have found herbs, parsley and wild spinach on Banks Peninsula – even pine nuts." The Sturlas' devotion to forging new ways with food has been recognised by Cuisine Magazine with a rating of 18/20 and three chef's hats in its Restaurant of the Year awards. They are very strong on sustainability and consciousness. ood!