EAT AT A STEAK RESTAURANT
Yes, it really is worth the hype. I was sceptical when I first arrived, being a Kiwi. Surely we have steaks and beef which would measure up to anywhere else in the world? I was proven wrong in one delicious mouthful, as Argentinian beef is really that good. Simply grilled to your preferred level of bloodiness, and served with accompaniments of either mashed potato, chips and salad, there's no need to drown your 'bife de lomo' in mushroom or pepper sauce, for it easily stands alone. Steak restaurants are a speciality here, and the beef industry has thrived in Argentina ever since the Spanish introduced cattle in 1536, due to the unique geography of the Pampas region. Today, Argentinians consume about 55kg of beef per person each year, and the industry has played an important part of the country's history, from the popularity of the asado (barbeque) to gaucho culture!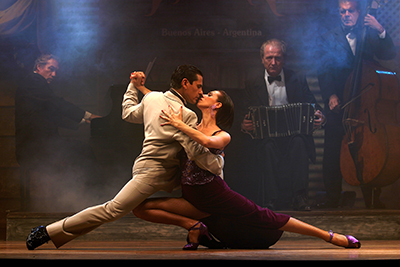 SEE A TANGO SHOW OR VISIT A MILONGA
Tango, the quintessential dance of the people of Buenos Aires originated here in the 1880's, with its own unique steps, music and rhythm, and this passionate dance has now been designated on UNESCO's list for Intangible Cultural Heritage of Mankind. For those who want to feel its sultry siren call for themselves, then a good place to start is at a tango show, where professional dancers will wow you with their intricate footwork and athletic choreography. For the local tangueros, however, the heart of tango lives in the neighbourhood milonga, or tango hall, where people of all ages gather to learn and practice the art of tango. These lively dance halls give you a taste of the real tango of the streets, the dance which everyday Porteños share with pride and true passion.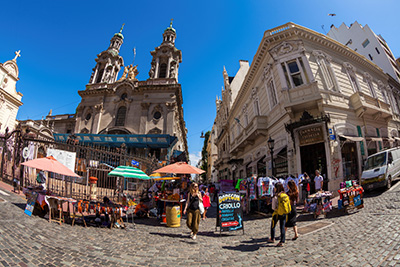 VISIT FERIA DE SAN TELMO
The oldest barrio, or suburb, of Buenos Aires, San Telmo, retains a faded grandeur at its multi-cultural, bohemian heart. Brimming with art galleries and museums, you can wander the cobblestone streets and simply soak up the atmosphere, or visit on a Sunday afternoon when the weekly flea market is in full swing. This antiques fair was created in the early 1970's and has grown to be one of the city's main tourist attractions, with around 300 stalls, orchestra performances and tango shows in Plaza Dorrego. These days, along with the antiques, you'll find souvenirs and an atmosphere which encapsulates the best of the Porteño spirit!
TRY YERBA MATE TEA
If you're a fan of coffee like I am, then you'll know the pleasure and pain that comes from the eternal search for a tasty cup when on the road. When in Buenos Aires, get your caffeine fix like a local and sample Yerba Mate, made from the dry leaves of the plant of the same name. Everywhere you'll see people carrying a thermos of hot water, a bag of dried Mate and the gourd and straw through which it is traditionally drunk. There's an art to drinking Mate; the host is usually the first to drink, as the first cup normally contains some of the dust from the leaves, and the water must be the right temperature or the drink becomes slightly bitter to taste. The cup and straw are then offered to each guest in turn and only when you respond with a 'Thank you', will your host know that you have had enough. Porteños gather to drink mate and often guests will bring a selection of Danish pastries for a truly Argentinian flavoured 'afternoon tea'!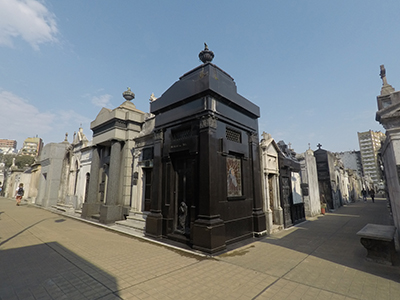 VISIT THE RECOLETA CEMETERY
While a cemetery may not sound like a hip and happening place, this one, in particular, is a resting place with a difference. Located in the affluent neighbourhood of Recoleta, the cemetery has almost 5,000 family crypts, mausoleums and vaults offering an amazing insight into nineteenth- and twentieth-century funerary art and architecture, from Art Deco to Baroque. Many of the materials used to build the above-ground vaults were imported from Paris and Milan, and the ornate nature of many of the statues and decorations were often a show of wealth within the family of the deceased. You'll find many notable Buenos Aires citizens interred here, including former presidents, actors and Nobel Prize winners, but perhaps the most famous of all is Eva Perón, former first lady, both beloved and hated by many Argentinians. Despite her death in 1952, it wasn't until the 1970's that she was finally laid to rest here.
Click here to see our latest deals to
South America
Blog & Images Copyright: Adventure World