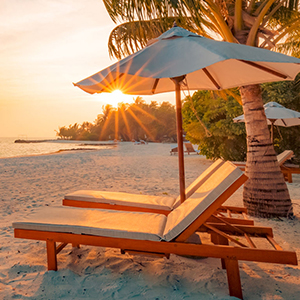 In our first article of YOU Travel's tips for overseas journeys we looked at ways to stay stress-free while away from home – after all, that's what our holidays are all about, isn't it?
But ensuring your R and R isn't interrupted can also rely on packing the right gear and organising yourself so you're comfortable, healthy and not constantly having to arrange the next thing on your to-do list.
One of the main reasons our experts are great at finding you the best deals and itineraries is that they know exactly how to travel themselves – they know all the best tips, tricks, advice and information to avoid some of the pitfalls that can pester an unwary traveller.
So here's some of their practical advice to ensure a successful trip.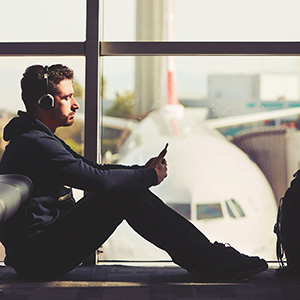 Some of the best tricks are often the simplest. For example, Steve from our Taupo store always advocates good quality noise-cancelling headphones in your hand luggage to ensure trouble-free flights, and Darryl in Katikati always takes a bag of cable ties with him.
"Instead of using locks on your bags, get a bag of cable ties and use those to lock the zips together, leaving space to get a pair of scissors upon check-in at a hotel to cut the tie off. This is both inexpensive and means you avoid the damage caused to locks by lost keys."
Chris in Mairangi Bay says families can avoid the rows that come with uncharged electronic devices by packing an electrical multi-board so you can charge more than one device or smartphone at the same time.
And Anna in Tauranga has a great bit of trickery for cruisers. "Many rooms on ships have metal walls that are magnetic, so either pack a couple of fridge magnets or don't pack all the ones you've purchased on your trip and use them to pin up your daily cruise itinerary. This keeps your counters clear of clutter for a tidier looking stateroom... or suite!"
Cruising was also on Cindy's mind in Mairangi Bay – as well as some great packing tips.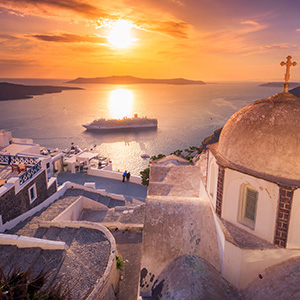 "And if you have not managed to book restaurants, shore excursions or entertainment before your cruise starts, when you get on board, get to book those as soon as possible," she says. "That way you do not have to keep on thinking to do that and you can carry on with enjoying your wonderful and relaxing cruise.
"When travelling somewhere tropical consider taking a plug-in insect repellent, that way you can keep the windows open if it's hot. And take some spare plastic bags or eco bags in your suitcase, because you never know when they may come in handy.
"And, finally, pack lightly as you'll never wear all your clothes and it can be a good excuse to do some shopping if you need anything extra!"
Health tips came from Jo in Bethlehem who urges travellers to take hand sanitizer and antiseptic wipes on to planes.
"Once I sit down in my seat, I always wipe down, the armrests, food tray, tv and controls – in fact, anything I will touch. Since starting that four years ago, none of my family members has gotten sick when we travelled, or when we got home."
Lisa from Manukau says learning to talk to the locals can also help holidays go with a swing: "Some basic language phrases such as 'hello', 'please', 'thank you', and 'goodbye' are always appreciated and get a few laughs if not pronounced correctly – and that can be a great icebreaker!"
While others stuck to the absolute basics. Natasha in Mairangi Bay says it's important to have a copy of your passport and some backup cash and reminds travellers to make sure your passport is up to date with at least six months validity and always to book with a Travel Agent who can guide you on the best value for your budget.
Kiri in Orewa also advises using a great YOU Travel agent: "Not only can they save you money but they can make suggestions you didn't even know existed. In the unlikely event of something going wrong your agent will be available to assist you 24/7 - it is a great comfort to have a friendly Kiwi accent on the end of the phone."
Patti in Bethlehem had advice about not standing out from the crowd and staying cool in hot climates.
"Always look like you know where you are going even if you don't. This can bridge the gap perceived between tourist and local. And take a light cotton scarf whether it is cold or hot it can be your saviour. Wet it in hot humid temperatures and wrap around your neck to cool you down."
But the last word should probably go to Kay at our Manukau store who had great advice about health, outlook, and, above all, how to enjoy yourself.
"Ensure you are fit and dose up on vitamins a month before travel because travelling can be tiring," she says. "And have an open mind and a lot of patience, after all, you're on holiday.
"Also pack some playing cards because it's amazing who you meet while playing cards…
"And most of all keep a big smile and a huge sense of humour: take your experiences as they are and understand that you are away from home so it things will be different. It's that difference that IS the experience.
"As soon as you start on your journey, soak it all up, because when you return you will have so much to talk about. And those memories are forever."