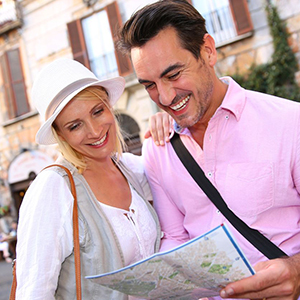 YOU Travel's experts aren't just great at finding you the best deals and itineraries so you can make the most of your holidays – they're also great at travelling. And that means they are a treasure trove of tips, tricks and information to help journeys go swimmingly.
From practical gadgets that should be first into your suitcase when packing and advice to stay healthy while away from home, all the way to getting into the right headspace to enjoy your break, our team from around New Zealand has compiled the ultimate guide to travelling.
The main key to successful holidays is to be prepared and YOU Travel's expert advice is designed to help you get ready for your journey overseas so you can relax and enjoy the journey safe in the knowledge that you've got all your bases covered.
Nicola from YOU Travel Eltham is the perfect example of an expert who gives both important and practical advice and who has learnt from experience how preparation can smooth over even difficult experiences while on holiday.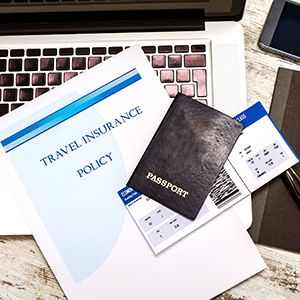 "Having just had an unfortunate overseas experience where I ended up in hospital in Asia, I am really aware of how important travel insurance is," she says. "Medical expenses overseas can be astronomical – so having travel insurance gives you peace of mind knowing that you are not going to have to fork out hundreds or thousands of dollars to get well, and get home.
"It's really important to remember that if you are in a situation where you need to be hospitalised, that you need to take the following with you to hospital: Passport, Insurance Policy, a copy of your itinerary, flight tickets, credit card, and your cellphone so that you can phone your insurance company.
"I made the mistake of not taking my reading glasses, so I couldn't even read any of the forms they asked me to sign! Most hospitals won't start treatment until they have a guarantee of payment – and that is where having your credit card with you can really help. It can take a number of hours for the insurance company and the hospital to liaise, and then approve cover."
Nicola also has a couple of excellent pieces of practical advice: firstly, pack essentials in your hand luggage.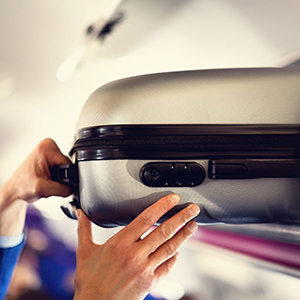 "Even the very best of airlines can have luggage go astray – and sometimes it can be hours or even days before you are reunited with it," she says. "I always advise people to carry their medication with them in their hand luggage, and then if your bag does go astray you are not stressing about missing essential medication.
"Pack clean underwear in your carry-on luggage for exactly the same reason! I guarantee that if you pack it – you won't need it. If you don't, chances are you will need that spare pair. And speaking of spare pairs, a spare pair of glasses is also a good idea because there is nothing worse than being at a fabulous destination and being unable to see it – or unable to read the menu at a fabulous restaurant!
"I once forgot to take my glasses to lunch on a cruise ship – and thought, oh well, I'll just wing it and ask the person sitting next to me to read the menu. Little did I know that I would end up being seated next to a blind lady, who then asked me for my help! I learnt my lesson then – although we did end up asking the waiter what he recommended and had a thoroughly lovely lunch!"
Her second piece of great practical – and technological – advice is to use your camera or phone to take photos of street signs to help you navigate and prevent you getting lost.
"Technology can often be your best friend! If you are unlucky enough to get lost you can always show the photo of your hotel or street name to a taxi driver and get them to take you there," she says.
"This is especially relevant in places like China where all the street names look quite similar to us Kiwis, but are extremely hard for us to pronounce.
"It's also a great idea to take photos of your passport, boarding passes, flight tickets etc, and to have your insurance policy sent to you by email so that you have that information available on your phone.
"You should always take a hotel business card (available at reception) with you for exactly the same reasons."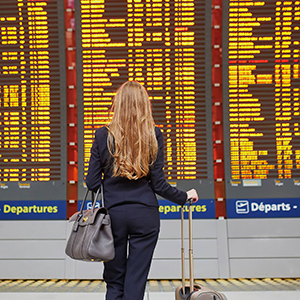 When it comes to travel, our experts also know that how you act overseas can also play an important role in how much you enjoy your experiences.
Dennis in Wellington puts it succinctly when he says "Always pay attention to your surroundings" but Glennis in Manukau also says that being open to new experiences is part of the fun.
"Travel with an open mind, things are not the same as they are at home – and that is why we travel," she says. "Don't forget your smile and your sense of humour especially if things get a little trying (for example, airline disruptions) because it's all part of the adventure."
And she has some good practical advice to make sure you stay stress-free. "If travelling long-haul never arrive the same day as a cruise or tour departs. Allow some time for any disruptions and also some time for your internal time clock to adjust. It's a holiday remember… not an endurance test!"
Of course, things do go wrong from time to time, and Rosalind in Feilding says it's important to ride out the bumpy bits.
"Be prepared to be patient and tolerant.... especially in the case of travel delays, or waiting in queues. Even the best-laid plans can go awry through no fault of your own, or your travel agent."