Welcome to YOU Travel Taupo
We are pleased to open our doors to you, for the following hours:
Monday - Friday: 0930 - 1630
Saturday & Sunday by Appointment
We're all about travel and love seeing dreams come true through our passion and desire to deliver only the best for you. Embrace every opportunity to experience a new culture, a new destination and become richer for the experience.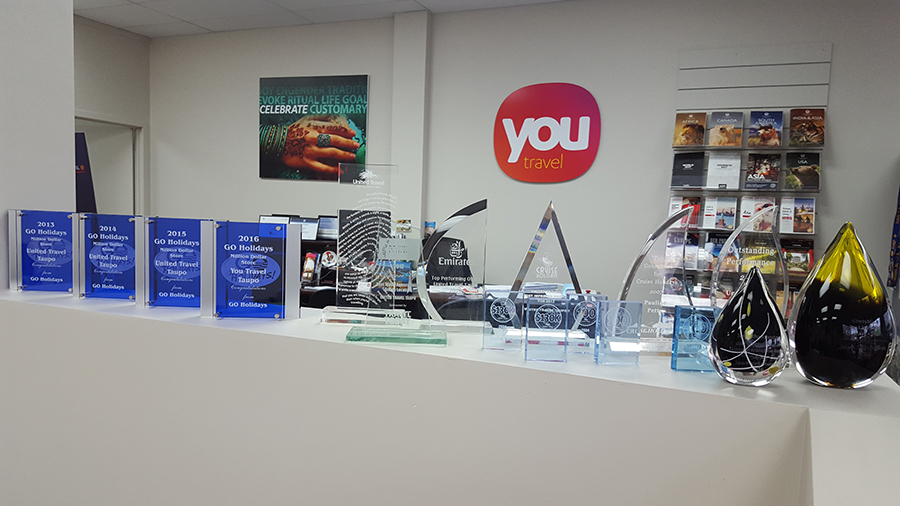 With over 90 years in travel our team are well equiped to ensure your travel plans run smoothly. Our passion, knowledge and personal experiences will help bring your dreams to life with professional yet friendly service. We offer a full range of travel whether it be for personal or business, groups or special interest, we have access to all of the amazing deals and take care of the smaller, time consuming details - so you don't have to.
We're a multi award winning team constantly being recognised for our outstanding service and knowledge in the industry. Being TAANZ bonded means your investment is in safe hands and our team are constantly upskilling to be better equiped to help you - our customer.