We will be open from Monday May 18
In the next few weeks, it is imperative we all keep following the guidelines provided by the government to remain safe. If you would like to visit us in person, please email us to make an appointment so we can ensure we maintain the safe distance protocols.
Welcome to the Bay's most awarded, largest and longest serving travel company - where we are all about you. We are here to enrich your travel experience and to make your life better. Our brand new, purpose built YOU Travel Mount Maunganui store (right next to Blake Park) has 10 Travel Consultants that specialise in Leisure, Business and Luxury travel.
YOU Travel The Mount is a long established icon in the Mount Maunganui community. Opening it's doors over 25 years ago, this hugely successful store boasts many travel achievements and has seen many changes in the surrounding area. The Mount store has got a lengthy and loyal portfolio of clients who have booked with us for many years, enjoying easy parking, great accessibility and well travelled and professional senior consultants.
The Mount store is one of three travel stores fully owned by local ladies Kay Rogers and Catherine Membery who work hands on in their business. Overall this company is the largest privately owned travel company in the wider Bay of Plenty and this brings additional benefits to clients who choose YOU Travel.
The team is ably managed by Catherine Membery along with a superb lineup of the Bay's most experienced travel specialists. Our YOU Travel Consultants have personally travelled to most corners of the globe and this amounts to a vast knowledge bank of information. These enthusiastic and passionate travellers can make qualified recommendations and give you the very best options dependent on your personal and unique needs. Talk to the team who have been there and can recommend from experience.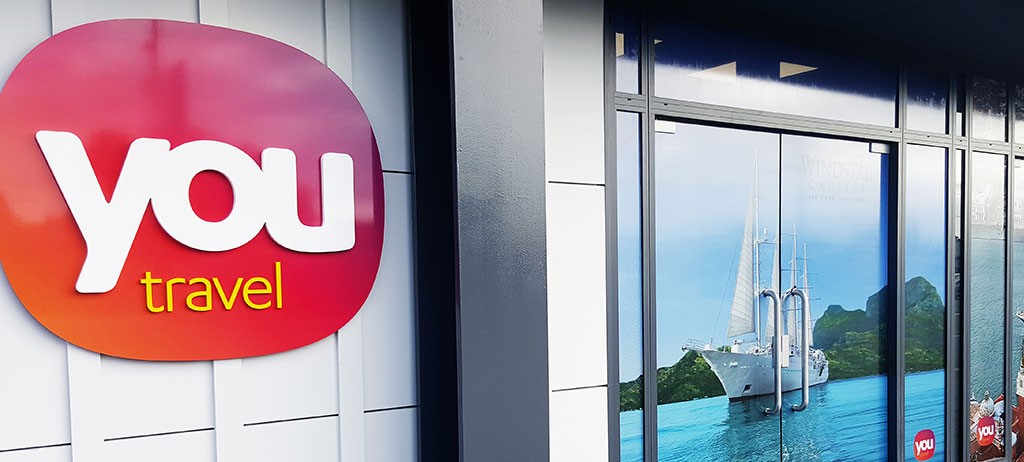 2016 Awards:
TAANZ National Travel Industry Award - Best Brand Retail Multi Location
Westpac Tauranga Business Award - Retail Excellence Large Business
First Travel Group - Top 10 Store Award
"I started using YOU Travel in the 90's for my international business and personal travel and they take the worry out of travelling. The 24/7 service means they are always available to help if I need it. I have relied on them to come to my aid and be my advocate, which is so reassuring in a foreign country. I think they excel at what they do. My consultant has won the Travel Consultant of the Year from entrants across the country. If you want the best service in town, go and see them."
Dr Jann Medlicott