Welcome to the Bay's most awarded, largest and longest serving travel company - where we are all about you! We are here to enrich your travel experience and to make your life better. Our newly renovated YOU Travel Bethlehem store has 15 staff that specialise in Leisure, Business and Luxury travel.
YOU Travel Bethlehem is now a well established face in the Bethlehem community. Opening it's doors in May 2008, in the futuristic newly developed Bethlehem Town Centre, this outlet has been welcomed by Bethlehem locals and the wider community as a convenient alternative with easy parking, good accessibility and Saturday opening hours.
Our Bethlehem store is one of three travel stores fully owned by local ladies Kay Rogers and Catherine Membery who work hands on in their business. Overall this company is the largest privately owned travel company in the wider Bay of Plenty and this brings additional benefits to clients who choose YOU Travel. We also offer Finance on travel and an exclusive local Rewards Scheme.
YOU Travel Bethlehem is a "new look" concept which is minimalistic, bright and trendy with beautiful Bob Tulloch Photography adorning the wall and not a travel brochure in sight. This gives our experienced well travelled staff the perfect opportunity to select the right product and personalise your own unique itinerary. We can draw from our own personal experiences and make recommendations explaining benefits and features that will ensure you are completely satisfied.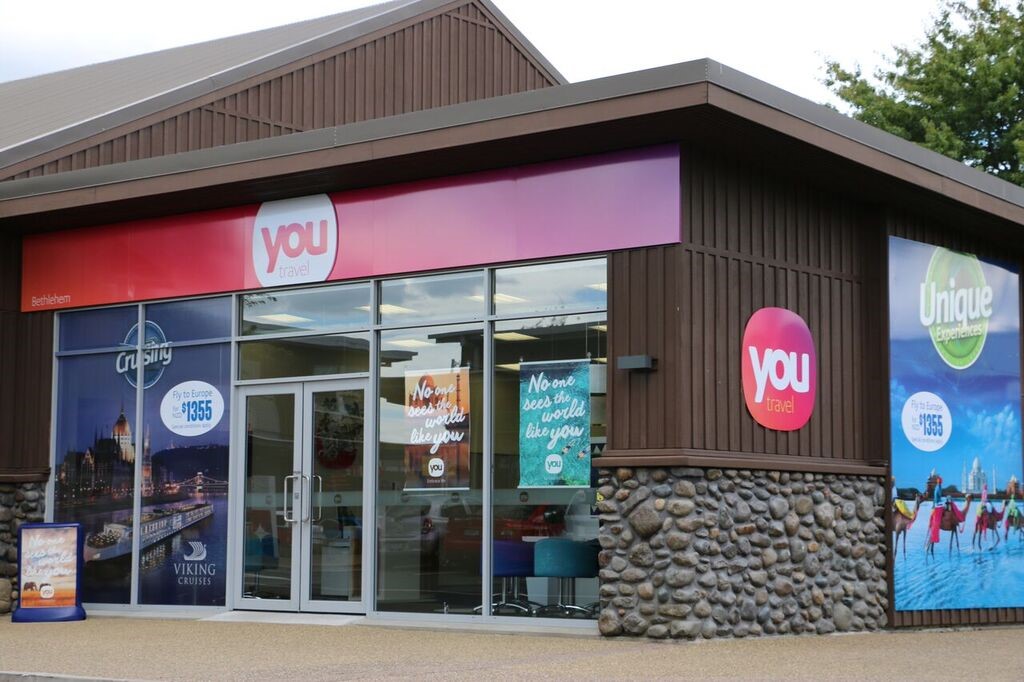 2016 Awards:
TAANZ National Travel Industry Award - Best Brand Retail Multi Location
Westpac Tauranga Business Award - Retail Excellence Large Business
First Travel Group - Top Store Award
YOU Travel is a P to P business - person to person. It's all about trust and confidence in their service. They really go the extra mile to help us with our varied and constant international travel for business and leisure. Also, when my family were stuck in Bali, the Director stepped in to get them home safely and quickly for us even though it was after hours. This was really appreciated!
Andy Warren, BLOOMZ New Zealand Managing Director